5 Ways Entrepreneurs Can Feel Centered During COVID-19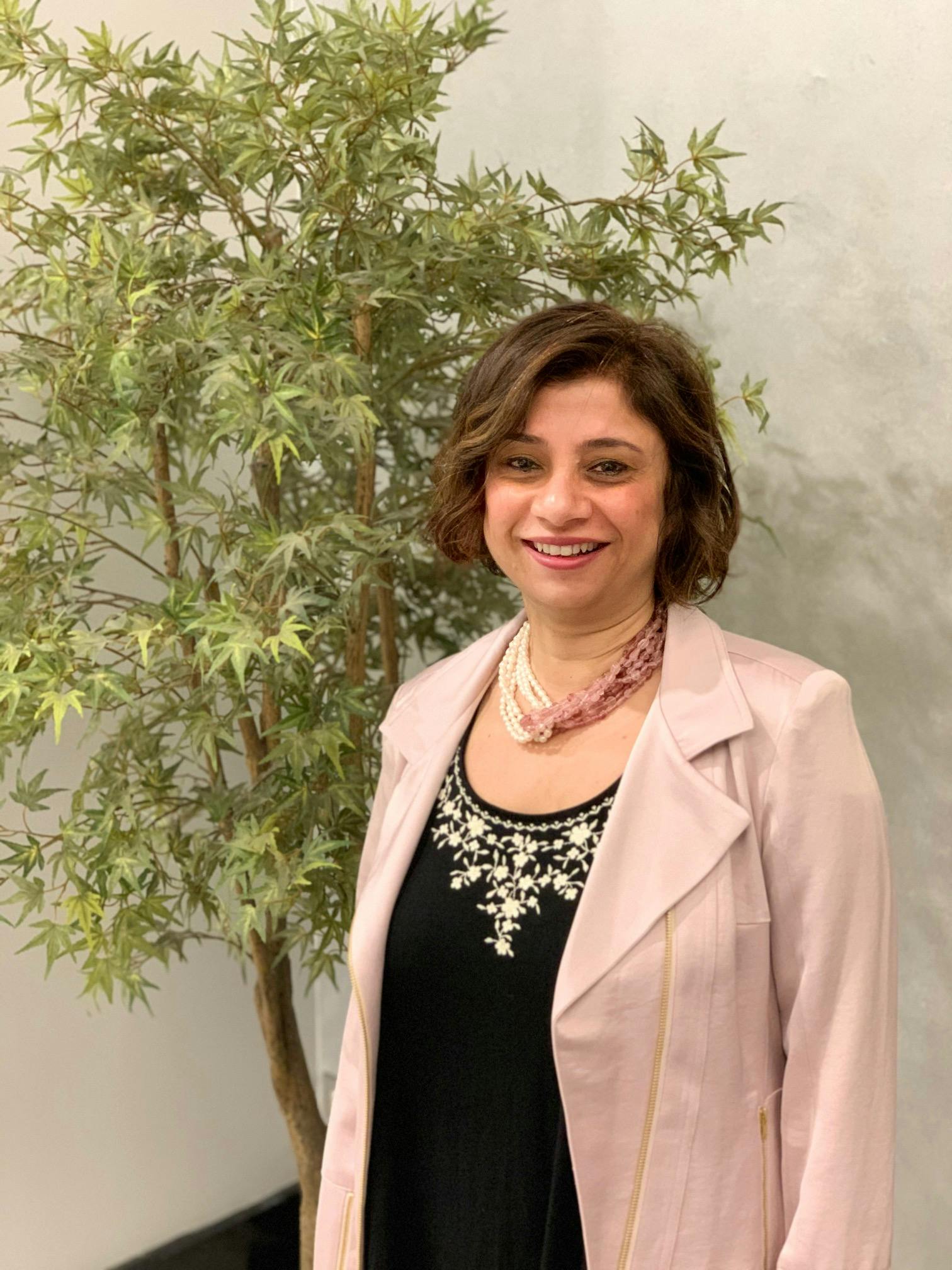 Welcome to our new column The Balanced Life! Each week, international speaker, best-selling author of 12 books, and Ayurveda and mindset coach Sweta Srivastava Vikram will bring her insights to SEEMA to help us all feel more balanced.
COVID-19 has impacted everyone in a monumental way. We were all going about minding our business, celebrating Women's History Month, and empowering each other when coronavirus snuck into our lives and destroyed what we knew as normal. 
In this environment, entrepreneurs are feeling especially stressed. As they learn to switch to a completely virtual landscape, they're also juggling many other concerns: looking for funding while trying to keep their businesses running, preparing multiple meals and potentially taking care of/home-schooling children, and not knowing if they can pay their employees. The list goes on and on. 
This sudden disruption to regular life has been anxiety-provoking and can lead to physical and mental exhaustion, if we aren't careful. But here are the five things you can do to stay sane during the pandemic:
Practice self-imposed limitations. Women everywhere are overwhelmed these days. Between loss of income to increased responsibilities at home to not knowing if and when our businesses will revive, we are working longer hours and erasing the boundaries between the home and office. Take a break from your work, your family, and your fears about the world and your loved ones. Disconnect from the news, social media, and words of those who make you feel incompetent. Include breaks in your days. Remind yourself to pause daily. 
Eat right. What we eat impacts how we think and feel. Your GI tract is home to billions of bacteria. These bacteria influence the production of neurotransmitters, like serotonin, that constantly carry messages from the gut to the brain. What does serotonin do? It helps mediate mood and social behavior, appetite and digestion, sleep, and memory. It also inhibits pain. About 90-95% of serotonin is produced in your digestive tract. Doesn't it make sense that the digestive system doesn't just help you digest food, but also guides your emotions? 
Move and stretch. Schedule time in your day to move your body. Exercising lowers our anxiety and stress, releases endorphins (happy hormones), and also helps us stay fit. The inability to dine out during these times has brought out the Tarla Dalal meets Nigella Lawson in many of us. We are cooking more and as a result, eating more. Movement reduces the risk of heart diseases and helps to manage sugar and insulin levels. Exercise helps improve your mental well-being and mood. It also sharpens thinking abilities. 
Connect mindfully. Connection is important in these times. It helps us navigate loneliness. But connect in whatever way feels the most comfortable for you. Surround yourself (virtually or over the phone) with people who make you feel good and grounded. If engaging with someone or watching a webinar or attending a Zoom call makes you feel anxious and brings negative thoughts about the future, it might be best to back away, even if temporarily. Yes, it's important to hold space for others — but do so while caring for yourself. 
Accept yourself. We are all going through different stages of grief and trauma. Allow yourself to be you. To grieve, to sleep, to not be the best version of yourself. Mindfully engage in routine activities. Connect to your body. Practice self-compassion and be honest with yourself about your needs and don't judge yourself for not being your productive best, no matter what the internet gurus preach. These aren't normal circumstances.
"You yourself, as much as anybody in the entire universe, deserve your love and affection."
Sweta Srivastava Vikram is an international speaker, best-selling author of 12 books, and Ayurveda and mindset coach who is committed to helping people thrive on their own terms. As a trusted source on health and wellness, most recently appearing on NBC and Radio Lifeforce, Sweta has dedicated her career to writing about and teaching a more holistic approach to creativity, productivity, health, and nutrition. Her work has appeared in The New York Times and other publications across nine countries. Sweta is a trained yogi and certified Ayurveda health coach and holds a Master's in Strategic Communications from Columbia University. Voted as "One of the Most Influential Asians of Our Times" and winner of the "Voices of the Year" award (past recipients have been Chelsea Clinton), she lives in NYC with her husband. 
DISCLAIMER: Information in this article is presented for the sole purpose of imparting education on Ayurveda and the information isn't intended to diagnose, treat, mitigate, cure, or prevent any disease. If you have a medical condition, or are pregnant or lactating, please consult a health professional. Before making changes to your diet or routine, it is recommended that you speak with your physician.