A woman of many talents, Padma Lakshmi is unstoppable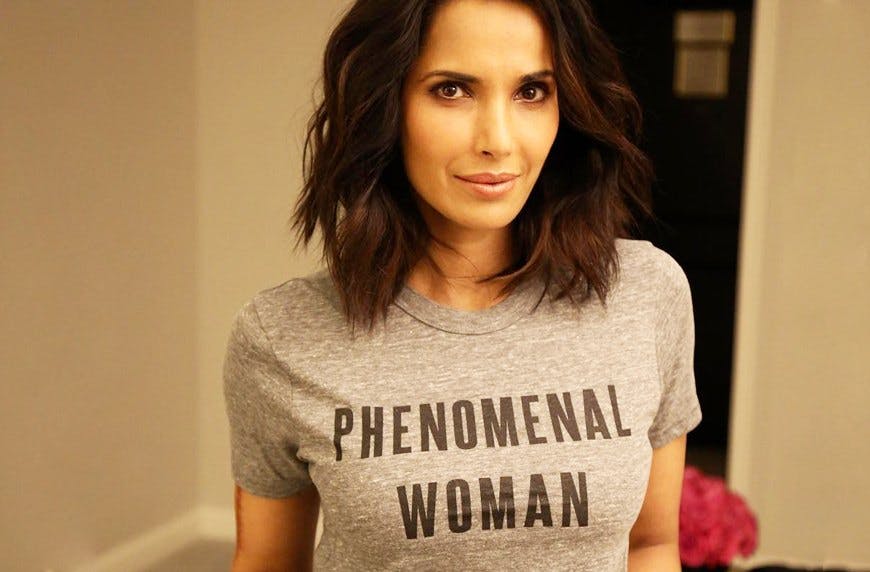 Padma Lakshmi is a trailblazer, a woman of many talents, who's found fame by being the best at whatever she does. She was born in Chennai, India, and came to the US as a young person. In college, she studied abroad in Madrid, and was approached by a talent scout while she was sitting in a cafe. Her knack for modeling and her beauty soon meant she was traveling the world, representing brands like Armani, Versace, and Ralph Lauren.
"I was the first Indian model to have a career in Paris, Milan and New York," she told the Evening Standard Magazine. She's been recognized as "India's first supermodel," according to Bravo TV.
As she roamed the globe, she honed a new obsession: food. In 1999, she published a wildly successful, award-winning cookbook, called Easy Exotic, which paired beautiful photos of her cooking with tantalizing recipes from all over the globe. Then she transitioned into hosting food shows, and starred in her own show, Padma's Passport. In 2006 she started hosting Top Chef, which won her an Emmy.
In 2016, she released another cookbook and a memoir, and she's showing no signs of slowing down. She founded the Endometriosis Foundation of America, following years of struggling with the disease herself. She also wrote publicly about her experiences with sexual abuse and rape, adding her story to the #MeToo movement. Her career is far from over; we can't wait to see what barriers she'll break down next.