CorStone's monumental efforts in transforming girls' education in India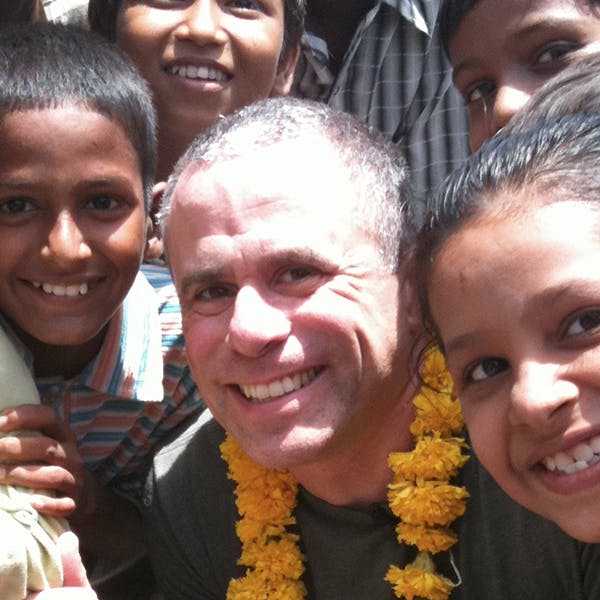 In a little over fifty years' time, CorStone has worked with youth spread across numerous countries. A global nonprofit that develops and provides personal resilience programs to "improve well-being for youth spread across the world", CorStone was founded in 1975.
Steven Leventhal, the current Executive Director, joined CorStone in 2008 and initiated a large shift in the focus of the organization -- one geared towards personal resilience programs for marginalized communities, especially women. From here, the focus grew on education, trafficking, mental health disorders and other issues for girls.
As an organization, CorStone believes that cultivating personal resilience, which is often missing in developmental programs, "is a foundational step in helping youth to thrive." Their evidence-based programs impact three areas: emotional health, physical health, and education.
The organization defines personal resilience as "the capacity to bounce back and thrive in the face of adversity," and claims that it is not an innate talent or quality, but rather, a skill-set that can be learned to "transcend poverty, oppression, or depression."
"Under Steve Leventhal's leadership, CorStone's evidence-based resilience programs have reached upwards of 50,000 youth and women living in poverty in India, Kenya, and the US," says their website.   
The organization's association with India goes back a decade, when they began their transformational work with just a hundred girls in Delhi's Hazrat Nizamuddin area, with a school called the 'Hope Project'.
"We were excitedly surprised by the results that we saw in terms of improved engagement, school attendance, the excitement of the girls to attend the program, changes in their mental health, and so on," said Leventhal.

Thereon, the organization has grown to serve around 100,000 children in India and in 2018, signed two extensive agreements with the Ministry of Education in Bihar to scale up work across the state. In full scale that will be 26,000 schools around 2.5 million children, a staggering transformation in one of India's poorest states.
"We work in 5 states across India but the largest program is in Bihar. We also work in Kenya. We'll be expanding to two new countries over the next few years," says Leventhal. Having worked across the world, India holds a special place in his heart. "There is no denying that there are obviously serious issues around inequality, discrimination against girls and the continuation of caste issues which play out particularly poorly for girls," he says. "While all those things continue to be an issue, there's also a tremendous amount of vitality and dynamism in India and really we have been able to harness that latent power without much difficulty there."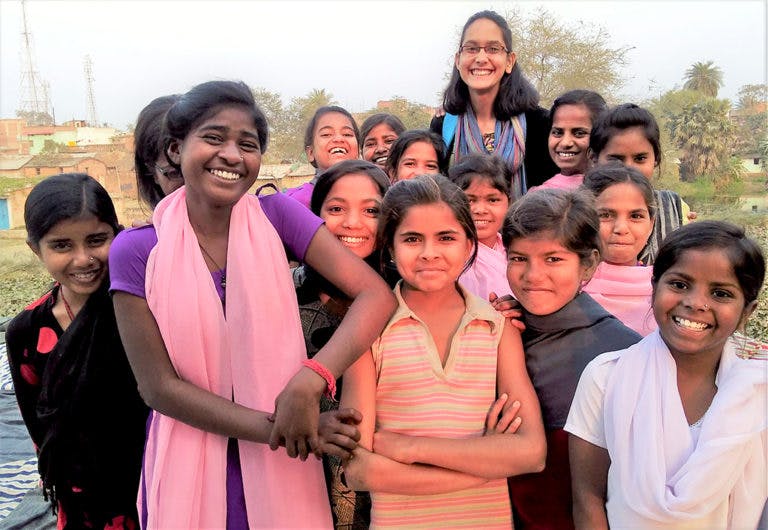 When they visit schools to run their programs, for Leventhal, it is nothing short of transformational to see what happens to them as they go through the program. The net result in India is that girls are much more engaged in their health, education, dreams, in setting goals for themselves and in developing strategies to reach those goals, he explains. "It's exciting to see that kind of progress in a very short time."
"I think there's a tremendous power still remaining to be harnessed fully around professional women from India. If properly harnessed, it can make a huge difference to move India forward economically, politically and certainly around social justice issues," says Leventhal.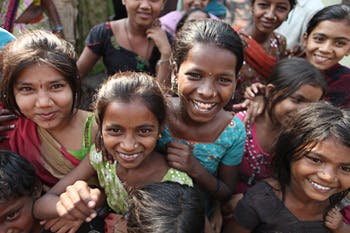 CorStone will begin to work in 1400 schools this year in Bihar. In order to support this unprecedented effort towards the betterment of girls in Bihar, the proceedings from our 'Sing for Seema' event, held on July 13 at the historic Greenwich House Music School in Manhattan, will wholeheartedly go towards this extraordinary organization.