How a hiking accident inspired Nadiya Siddique to launch her smart jewelry line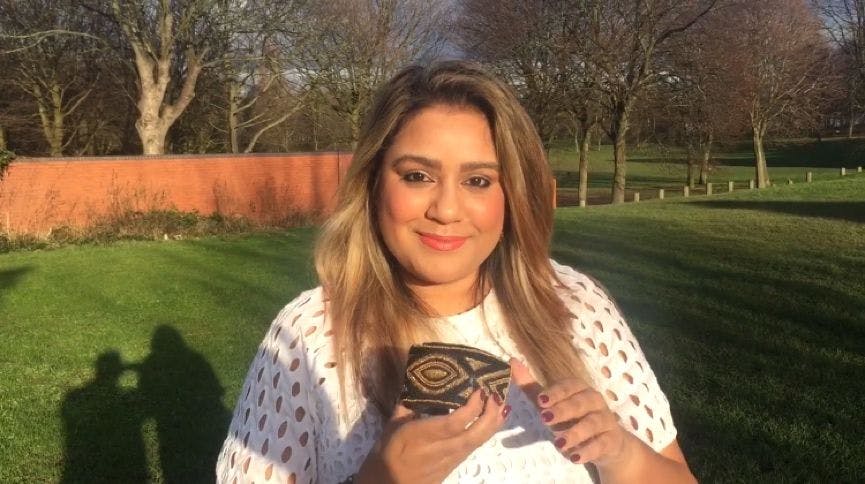 In 2015, Nadiya Siddique was hiking in Cambodia when she fell, broke both ankles and was wheelchair bound for the next nine months. Since she couldn't attend fashion school, she lost her academic scholarship. Furthermore, she learned that she had a vitamin D deficiency which caused her bones to be weak.  
Vitamin D deficiency is a silent epidemic that predominately affects women of Southeast Asian background and can lead to health problems from infertility and preeclampsia to rickets in children, osteoporosis and depression. Siddique's diagnosis left her pondering not only how she could improve her own health, but how she could raise awareness about this deficiency that affects so many people.
That same year, Siddique's biggest inspiration and best friend, her mother, was diagnosed with end stage renal failure, which left her too unwell to get a kidney transplant. This further underscored Siddique's desire to start a larger conversation about women's health and wellness issues.
Turning to her passion for fashion, Siddique began working on a line of smart jewelry that helps to tackle vitamin D deficiency by keeping women more in tune with their vitamin D levels. While the details can't be further disclosed because the company she co-founded, StealthyWoman, is in the very early stages, Siddique is excited to soon share her work with the world. 
"We want to create 'healthware,'" Siddique said. "It's 'healthware' that encompasses the latest technology adaptable to women's needs." 
Siddique's goals for the future of her company is to make a profound change to women's health. "The one thing that unites women across the world is health and well-being," Siddique said. "We want to really try to improve the existing narrative and improve women's health."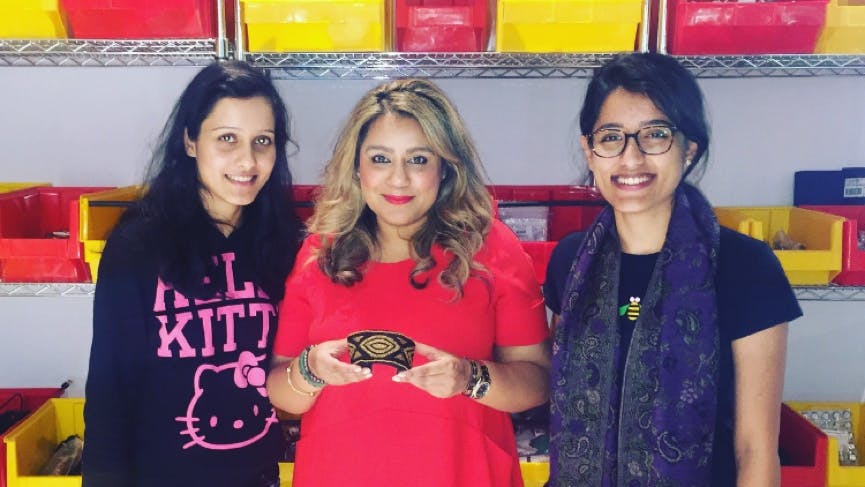 Siddique's previous experience in consulting, fashion and healthcare private equity are all coming together to propel her new entrepreneurial endeavor forward. 
This past April, Siddique took on another exciting challenge. She participated in an artic challenge that involved riding a sled for 155 miles across the arctic landscape of Lapland, Norway and Sweden. 
"No glamour, just myself, 10 huskies I have to manage and a small team of other participants supporting other worthy charities each with their own sled/ huskies, our guide and the -30 landscape," Siddique wrote on her fundraising page. "We will be camping and totally self-sufficient in the arctic."
By participating in this endurance challenge, she raised nearly 4,000 pounds for the National Kidney Federation. She chose this charity because since 2015, her mother has been on kidney dialysis.
Siddique said the trip was the most challenging yet exhilarating experience of her life and involved sleeping in a tent in sub-zero conditions, husky sledding and making new friends. 
"I really wanted to push myself outside of my comfort zone and that's essentially what I've been doing," Siddique said. 
"It's 2019, women can do anything they want to do," Siddique explained. "We create the rules, the benchmarks and the paths for ourselves."