Nominate a South Asian Female Entrepreneur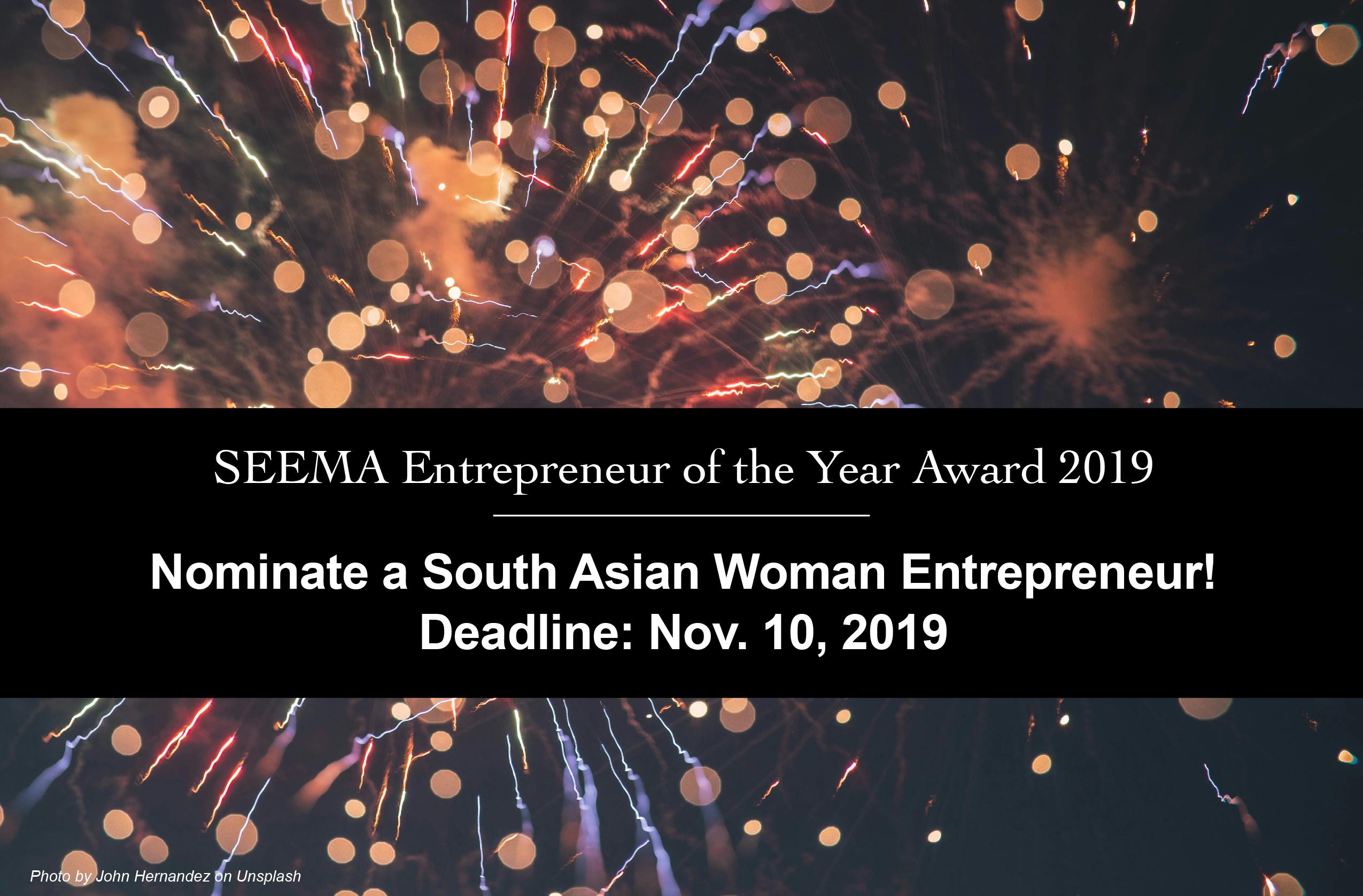 Nominate a South Asian Woman Entrepreneur!
Are you or someone you know a South Asian female entrepreneur?
Nominations are now open for the first ever SEEMA Award for the Female South Asian Entrepreneur of the Year (Northeast US region). The trailblazers will be honored this December, at the TiE Boston gala, with a trophy and a cash prize.
SEEMA is looking to spotlight the hidden figures in today's entrepreneurship ecosystem - the best, boldest, brightest South Asian female founders in all sectors - from STEM to fashion, food, film, philanthropy and more.
Submission is easy and takes 2 minutes. Click here
Please note: All submissions must be in by Nov 10, 2019 at 11:59 PST.