Padma Lakshmi, "Taste the Nation," and the American Dream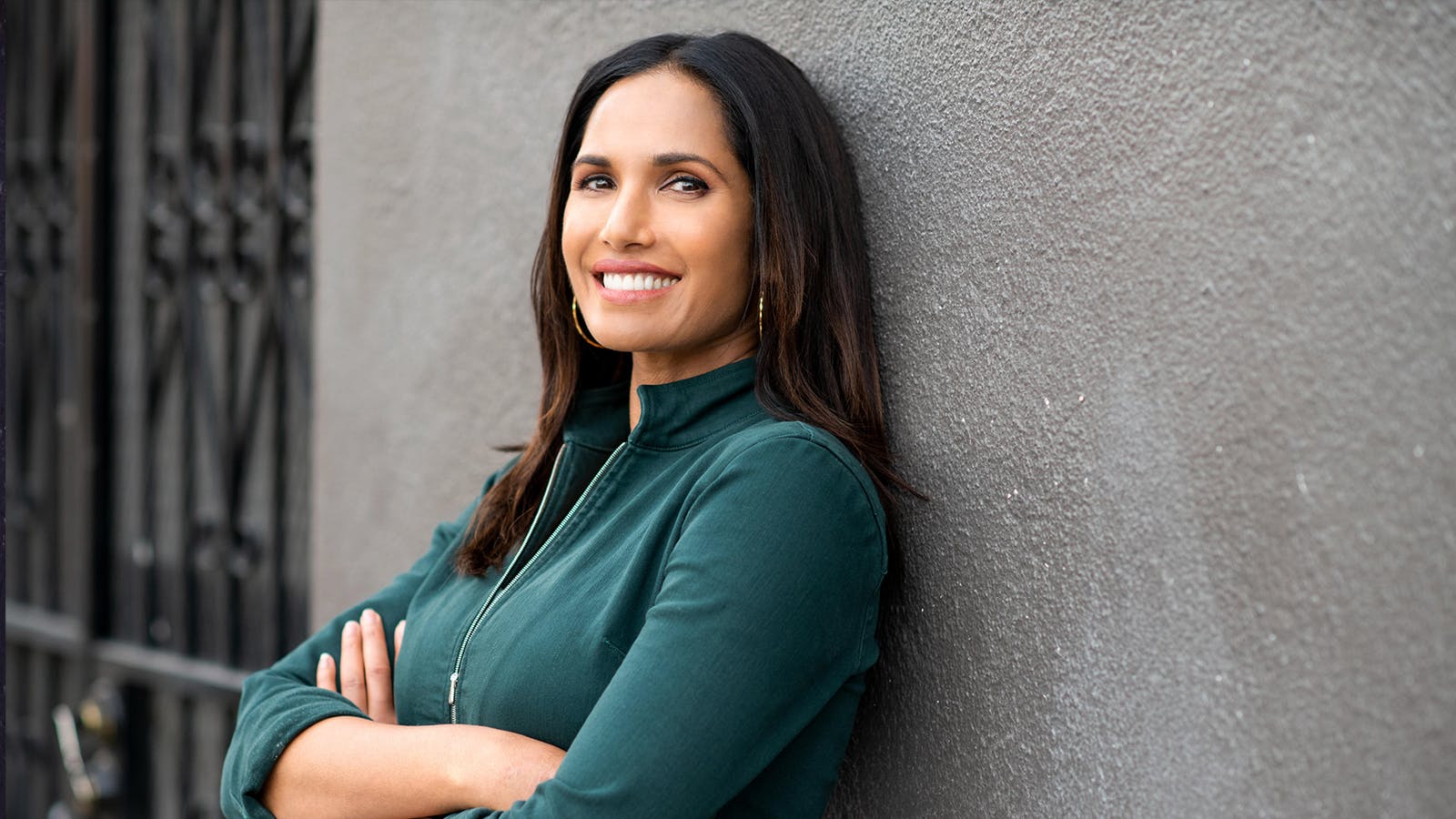 Padma Lakshmi has never shied away from being an ally for marginalized communities all over the world. Whether it's on her Twitter feed, or on the stage of a giant convention center, she has taken the fame that she's earned through modeling, acting, and hosting 16 seasons of Top Chef, and put it to very good use. 
In the past, she's spoken out in favor of immigrant's rights, women's health, and any other prejudice that keeps communities divided — and now, she's doing that once again with her new Hulu show, "Taste the Nation." If you love food, but care more about the hands that make it, consider tuning in to the show this 4th of July weekend. It's a great way to celebrate the reality of America in 2020, in all its messy, delicious, and evolving glory. 
An International Career 
Lakshmi was born in Madras, but spent the majority of her childhood and adolescence moving between the United States and India. She graduated from university and was discovered by a modeling agent at 21, and embarked on an adventurous career that took her around the globe as a model, TV host, and actor. 
A New Chapter on Hulu
"Taste the Nation" is the first show where Lakshmi has served as the host as well as executive producer. According to a recent interview with Eater, she was happy to be able to help craft the trajectory of the show, and determine the best way to explore the ideas that she and the rest of the show's creative team wanted to feature. 
The 10-episode series dropped June 18th on Hulu, and has already received rave reviews from critics like the New York Times's Tejal Rao, who acclaimed it as a show that "refuses to be another shiny, happy, escapist series about food bringing everyone together." Even though everyone loves food-based travelogues like the late Anthony Bourdain's "Parts Unknown" or chef David Chang's "Breakfast, Lunch & Dinner," the truth is these shows have often pushed aside the chef and their history in favor of focusing on the specifics of their food. 
In "Taste the Nation," Lakshmi and her team travel to various areas around the United States with one goal: to learn how various immigrant communities have affected the food culture of their new homes. From the very first moments of episode one, viewers understand that while this series will focus on food, Lakshmi and her team see it as a lens to explore the wider American immigrant experience.
Alongside chefs, farmers, and food historians, Lakshmi dives into dishes like fry bread, dosas, burritos, and gumbo. Some of these dishes have been passed down for so long that they serve as a backbone of not only their own, but their new area's culinary culture, like Gullah Geechee gumbo and red rice. Other dishes they feature, like chop suey, have been created as a result of forced assimilation into the majority-white population. 
Continued Activism 
As the host and executive producer of "Taste the Nation," Lakshmi steps into shoes that before this show have primarily been filled by white men. Her new perspective as an immigrant, a woman, and a mother are invaluable, and are truly what set the show apart. 
"This is my rebuttal to the fear-mongering from Washington," Lakshmi said in her June interview with The New York Times. 
Even as the show is enjoyed by millions of people around the United States, Lakshmi's off-screen activism continues. She's actively involved in the American Civil Liberties Union as an ambassador for immigrant's and women's rights. She also co-founded the Endometriosis Foundation of America in 2009, which helps provide education and research for women living with endometriosis.