Sarika Rastogi, Fashion Connector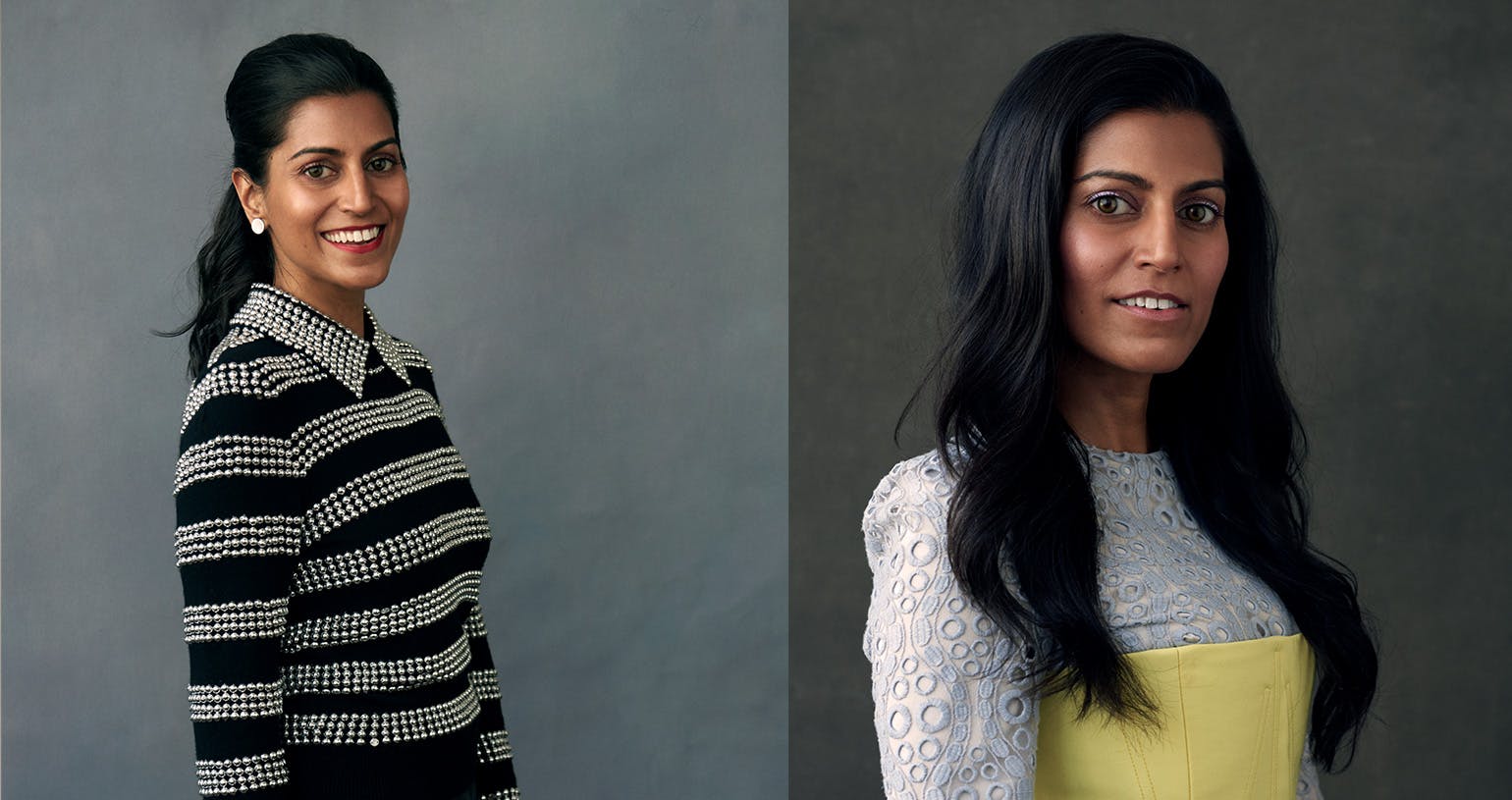 Sarika Rastogi's LinkedIn page would make any fashion fan drool with envy. She's worked at some of the world's best brands, including Chanel, Valentino, Vogue, TOD's, and Michael Kors. Her roles have mostly been in communications—working to craft a designer's message—although she's also worked across sales, marketing, and events like the Met Ball and Paris fashion week.
"Growing up, I was always that person who was into fashion," she says. "I loved the allure of it, the inspiration, I just loved the whole idea of that world you see in a magazine or in a fashion show."
Determined to enter the industry after graduating from Northwestern, Sarika moved to New York in 2000 and mailed resumes to as many fashion companies as she could, being well-versed in the brands she respected and admired. Sarika hustled hard, and within a month, it paid off. She'd landed a coveted job at Valentino, and from there, more doors opened.
Sarika is not shy about the fact that she really likes to talk to people, especially about fashion, and she knows how to express a brand's message to different types of consumers, whether they be a millennial in Florida or a socialite in Paris. She knows how to build a network and make connections, something much easier said than done.
"I'm very social, and part of the job is being social, to be out, to have the right network. A lot of my success has come from my contacts and the network I've built naturally ... I like to be the arbiter of messaging."
Her constant effort to meet and connect with different types of people has led to her being recognized as one of the leading voices in the fashion industry -- respected and in demand for her keen insights and persuasive opinions.
Sarika has also found over the years that the fashion industry increasingly embraces and welcomes diversity, with designers often eager to look to new cultures for inspiration and creativity.
India especially is celebrated for its impact on fashion. "There's such a reverence for India as a culture," she explains. She's only found positive experiences relating to her Indian-American identity, with colleagues and bosses interested in hearing her perspective.
India's shift over the years to the forefront of the fashion industry has coincided with her feeling more drawn to her own culture as she's gotten older. She describes her childhood as typically Midwestern, a blur of football and high school revelry, with family trips to India mixed in.
"Growing up it was like ... where would I fit in?" she says. "Now it's actresses, writers, producers, journalists, models. You see Indian people now in every single profession."
Always the communicator, she has found that the increased representation of Indian women has led to many new friendships, and she's excited to pursue more. This enthusiasm for connection is one of the main reasons behind her success and why she manages to simultaneously fit in and stand out.
--
Photographer: Delphine Diallo. Stylist: Danny Morales. Hair: Naoko Suzuki. Makeup: Chi Chi Saito. Creative Director: Khirma Eliazov.