Shriya Bisht Misra Isn't Too Cozy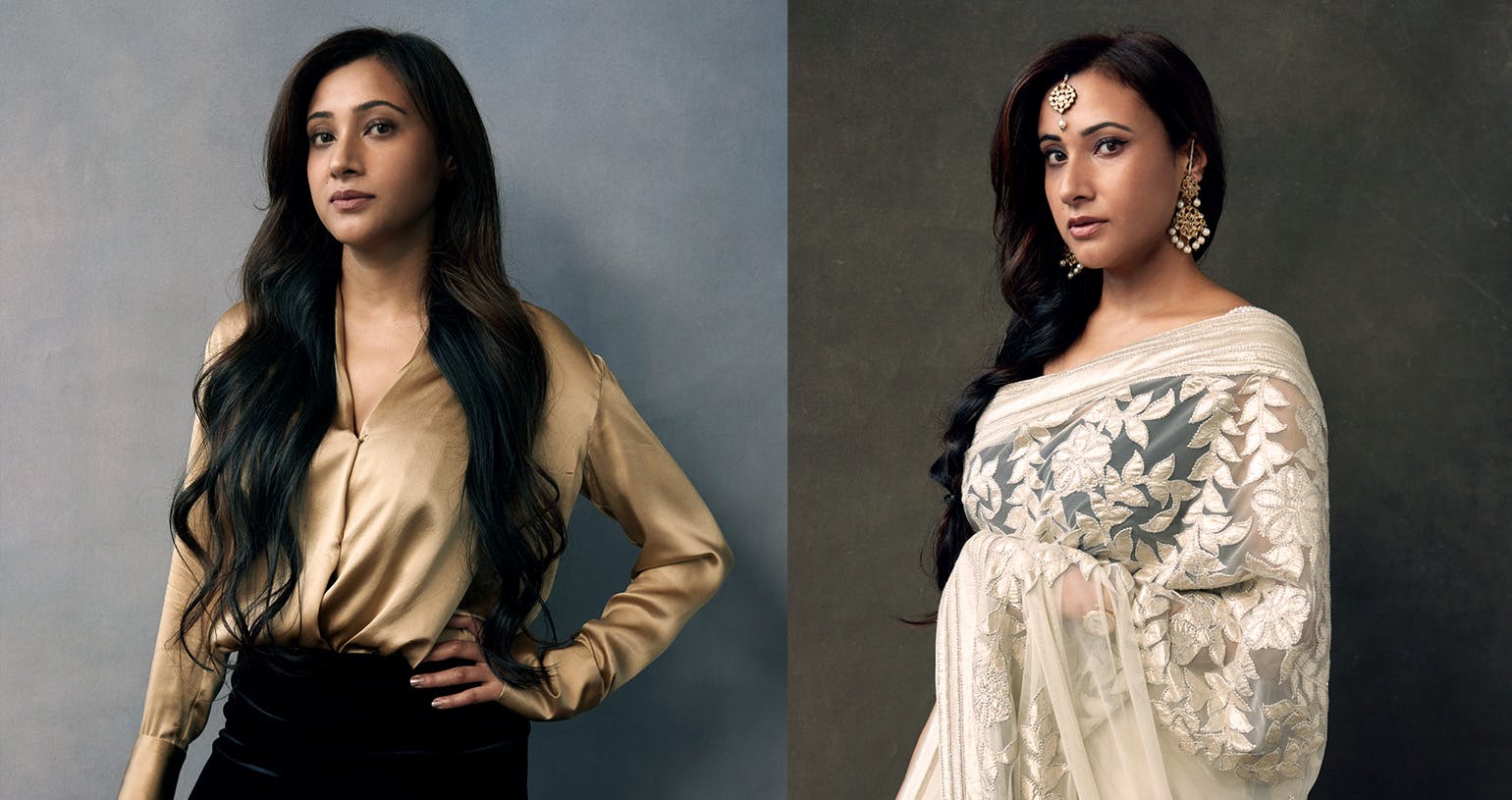 Fashion designer Shriya Bisht Misra grew up with a formidable backdrop for her childhood: the Himalayas. Her hometown, Nainital, is not technically in the Himalayas but rather in the foothills. Still, the mountain range's snowy peaks are omnipresent for Nainital residents.
When you think about the landscape that surrounded Shriya in her earlier years, you start to understand why her elegant fashion brand, Maison de Papillon, prioritizes comfort and coziness. Maison mixes soft silks and warm cashmeres, a true alchemy of functionality and elegance. You can feel at home in Maison's clothes when you're at a chic new restaurant, but also after you've cancelled your terrible dinner plans and decided to curl up on your couch with Netflix.
"I wouldn't say that I specifically try to incorporate Indian motives into my work, but the attention to detail and quality of workmanship, that certainly reflects in the way I design clothes. That's Indian handcrafts," Shriya says. "It's very simple, and that takes me back to the mountains because it's very simple living."
Shriya has an artist's reflective calm when she speaks, but she's also got drive and ambitious vision. Always knowing she wanted a creative career—she specializes in painting and sculpture—Shriya got herself to Parsons in New York, determined to find her footing in the global fashion industry. While at Parsons she met her business partner, Danielle Salinas. Soon after bonding over a love of travel and art, they decided to found Maison de Papillon, which translates to "House of Butterflies."
Maison has made waves in the fashion industry for its unique style and is now available in over 200 boutique and department stores across the United States. Shriya's involved in all aspects of Maison's success, from the creative to the business side. She's one of those rare species who can truly use both the left and right side of the brain. "I believe in leading from the front," she says. "I like to get involved in every aspect of business."
Her leadership has also set the tone of Maison as one of empowerment and inclusivity, with outspoken women leading the charge across the company. "They're such opinionated women, but they're all working under one roof and making it happen," notes Shriya admiringly. "There are clashes, different points of view, but we come out of every situation beautifully and make it work."
Next up for Shriya is working on her fall 2019 collection, which will introduce new fabrics and textures to the brand. Whenever she falls short of inspiration, she paints or turns to her surroundings. While she no longer has the mountains in her backyard, she finds New York's energy to be a catalyst for ideas, taking long runs in Central Park or even just getting a jolt of dynamism from a subway ride. She defines her creativity as one that can't be contained and intends to continue to bring that blend to her future designs.
In her words: "I always see creativity as something that exists where boundaries blur." When you look at Shriya's own career, you can see she's right.
--
Photographer: Delphine Diallo. Stylist: Danny Morales. Hair: Naoko Suzuki. Makeup: Chi Chi Saito. Creative Director: Khirma Eliazov.