Sightworthy's Aneri Shah Discovers her Passion for Storytelling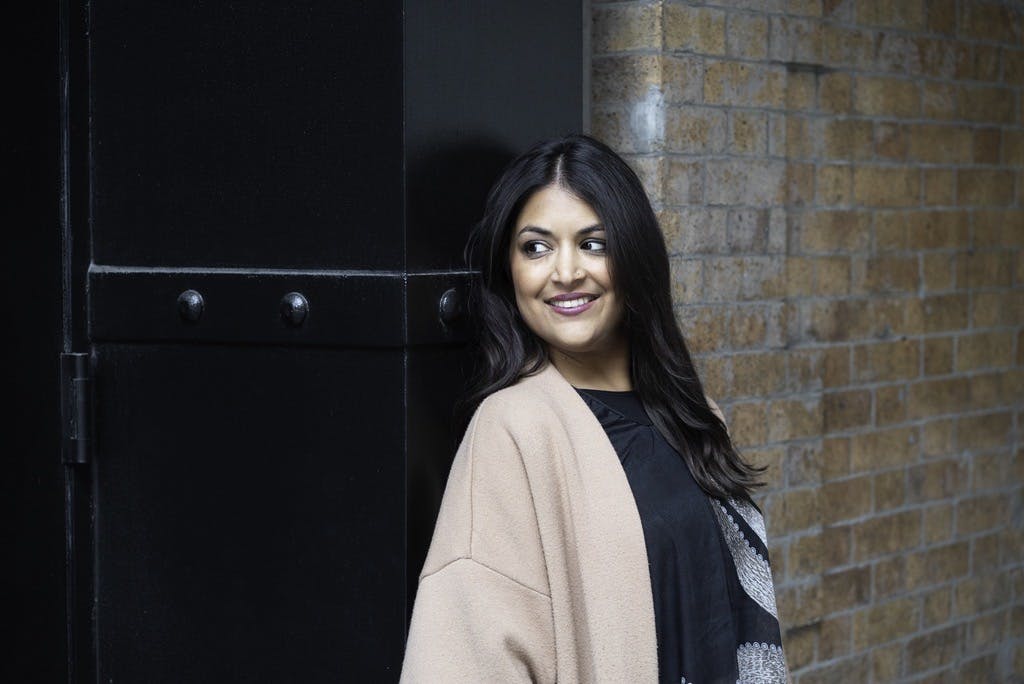 Life has a funny way of diverting you to the right path, even when you think all the signs pointed to somewhere else. For Aneri Shah—the co-founder of an on-demand social video platform called Sightworthy—knows the experience all too well. From her days of being pre-med in college to pursuing stand-up comedy, and now as a successful entrepreneur, Shah realizes that many experiences led her to what she now knows is the right choice. 
After all, progress takes time. By looking back on her own development as a young person, Shah helps bring understanding to those in a similar position. With her latest endeavor, Sightworthy, this is how Aneri Shah tells her story: 
Discovering Her Passion for Storytelling Wasn't Easy
Growing up in the Midwest, Shah moved from Illinois to Indiana, then eventually settled down with her immigrant parents in Troy, Michigan. She spent the rest of her childhood there before heading off to the University of Wisconsin for her undergraduate degree. 
Knowing early on that she had a knack for creating narratives, Shah quickly found herself in a tough spot when her initial pre-med coursework no longer interested her. 
"I was always a great writer and storyteller, but didn't believe this was a real career choice due to limited exposure and having grown up within a conservative community," Shah explains. "During college, I worked several writing and marketing jobs but continued to pursue the pre-med route."
But after college, Shah got back a high MCAT score and burst into tears upon seeing the results. 
"That's when it hit me that wasn't built for this type of career and I had no desire to be a doctor. So I started contacting everyone I knew, seeing if they could get me a job writing because it was the only thing I had ever been good at."
Shah's Early Career and Launching Sightworthy
After her big realization, Shah landed a copywriting gig at Bonobos—an e-commerce apparel brand. From there, she quickly moved on to a content position with Shutterstock, working her way up to a Growth Manager role and assisting with user acquisition.
"At Shutterstock, I had a unique opportunity where I was launching new marketplaces and working directly for the CEO. Two years in, I launched my first side hustle—a women's fitness app [Thirty Day Fit] that received 200K downloads in two years. I realized I was exceptional at building engaged communities, identifying users behaviors and creating visionary, world-changing solutions."
At that time, a super-successful entrepreneur friend of Shah's told her to "woman up" and start something when she left Shutterstock instead of applying for more jobs. Having noticed that the world was moving towards video with the advent of Vine, Snapchat and Instagram, Shah landed on Sightworthy—a short-form video solution for enterprise brands—as her next venture.  
What is SightWorthy?
In her own words, Shah explains her company SightWorthy as "an on-demand social video platform for global marketing teams."
"We build technology and creative networks that significantly speed up how quickly brands can turn their existing content into six to 15 second videos within hours. We're aiming to be the short-form video story solution for every marketing team in the world in the next five to seven years."
Overall, Shah cares deeply about using storytelling as a means to impact change. In her opinion, most of the stories created today are created by hetero, white men and women, whereas she wants to honor and spotlight stories from people that look and involve the same kind of diversity as her. 
"How we see ourselves being represented in the world, how others see us being represented in the world, matters and deeply impacts future generations," says Shah. 
"When I worked at Shutterstock, I remember marveling at the whiteness and homogeneity of the millions of visual images and video clips reminiscent of all stock media platforms, which then filters into brand advertising and people's brains. Social media has completely changed the game by providing a democratized way to express cultural difference. By connecting global brands to the tools and network necessary to speak to diverse audiences through social media, we hope in some small way to expand limited perspectives and promote connectedness."
How Shah's South Asian Culture Impacts her Life and Success
Shah feels that being a South Asian woman is complex. 
On one hand, her culture is alive and colorful and promotes beautiful beats, community and generosity. On the other hand, as many Indian women can attest to, her culture also promotes xenophobia and deep, deep patriarchy. Despite joining and thriving in the workforce in the U.S., she believes Indian women are still coerced into doing the lion's share of the housework and emotional labor—a responsibility that is pushed on them from birth. 
"My family used to go to Mumbai frequently when I was young," says Shah. 
"I would go to bookstores and read dozens of stories written by and about Indian women who had escaped abusive mothers-in-law and husbands, as well as young girls who had grown up in the West who were confused about their identity. It was like a 'how-to' of being a South Asian woman, and it made me feel seen. I grew being taught to keep my head down, play it safe and get married and have kids. I rebelled, purposely, and became the opposite:  A fearless entrepreneur and creator. Ironically, I think entrepreneurship runs in my genes, but I was never encouraged to pursue it. So while culture may have dictated otherwise, maybe my South Asian genes did in some way set me up for success in this arena."
Shah Believes that Failure is Not a Real Thing
As her career unfolds and new opportunities become available, Shah believes that "failure is not a real thing."
"It's a construct designed to inspire shame. And man, do we have a lot of shame. I have learned through trial and error that the easiest way to become an entrepreneur is to just do it. Try things. With the proliferation of tools to develop products and promote your story, there has never been a better time to test out ideas in the market and quickly iterate on what's working and kill what isn't. It's so easy to get caught up in 'what if people steal my idea' or 'what if someone sees this and makes fun of me.' The surest way for the fire to extinguish itself is self-doubt and fear of failure." 
Shah encourages those pursuing their own entrepreneurial dreams to keep going.  "Your first startup might fail. Your first three startups might fail. But all it takes is for one to succeed and you're golden. And you're going to get better each time."