Surabhi Lal Helps Women Find the Careers of Their Dreams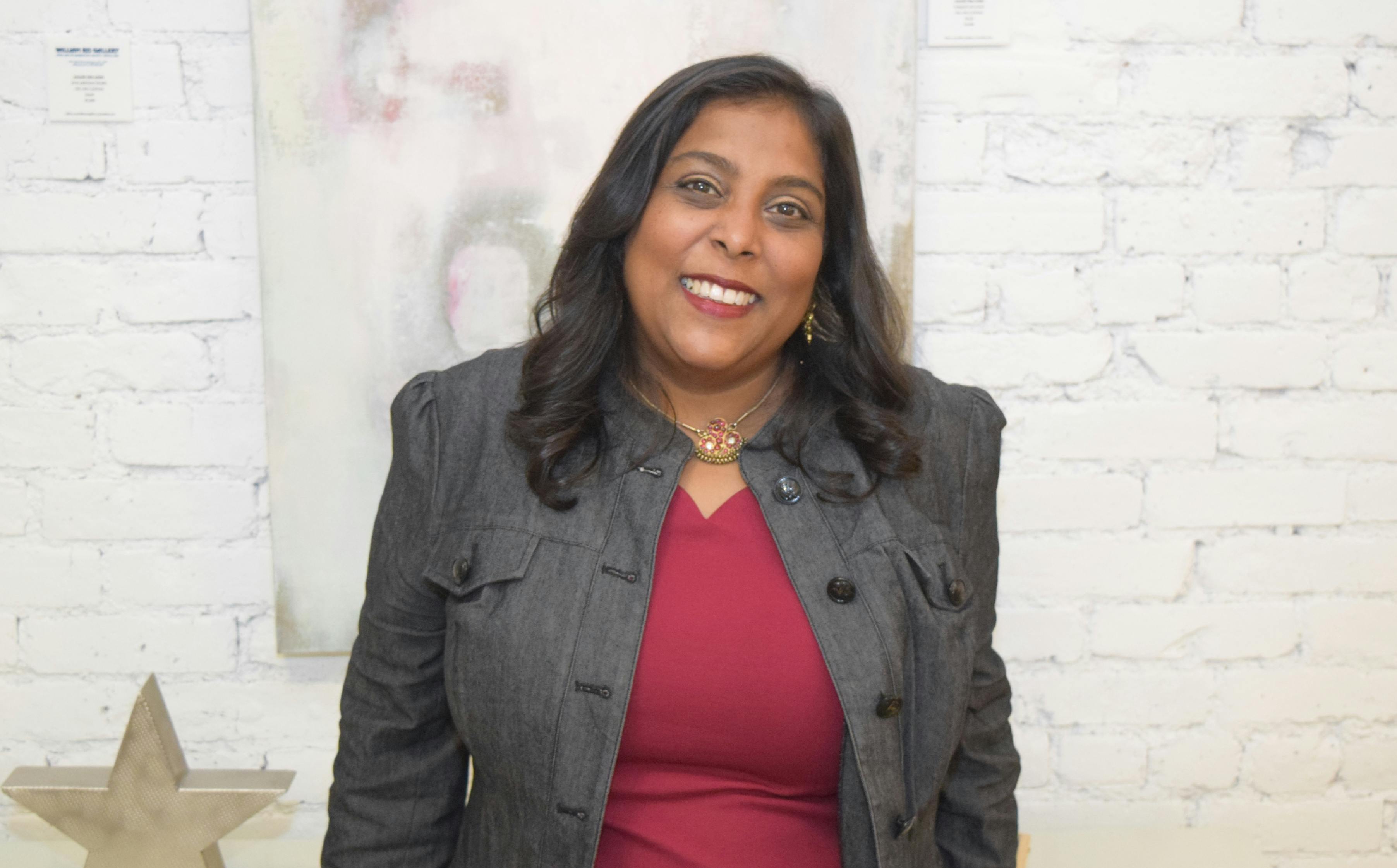 Surabhi Lal's contributions to the world cannot be summed up in a few words. Her work is complex, and her passion knows no bounds: Whether the Chief Impact Officer at Luminary is teaching the next generation of leaders, or simply dancing in the kitchen with her child, Surabhi knows what's important in life. She says her mission is "to champion inclusive workplaces and use empathy and strategy to create cultures where individuals and teams thrive in their career, so they can have better futures of work."
Surabhi puts that mission into action daily, as a true pioneer for advancing women's rights and coaching clients. At Luminary, a unique collaboration hub that supports gender equality in the workplace, she spends her days helping women find the career path they're best suited for. This means that each day she wakes up, she's literally helping people change their lives for the better.
She tells SEEMA, "My belief that investing in leadership and talent holds the key to creating community in the workplace, strong employee experiences, and increasing interaction among people of different backgrounds."
It's easy to understand why those issues are close to her heart. Although Surabhi grew up in the suburbs of Washington DC, her Indian/South Asian culture has had a powerful influence on her journey. She says, "My summers in India contrasted with my life in suburban DC and exposed me to issues of inequity from an early age. This instilled in me a strong sense of service, to make a difference and to make the communities that I touch better."
She continues, "My experience being an only child navigating these communities gave me an understanding of what it means to be an 'only' and a sense of belonging, which in turn have given me skills in being a translator and connector."
Perhaps it's these experiences that have made mentorship important to Surabhi. She explains, "I make it a point to be a mentor, mostly because I have not had as many older mentors as I would have liked. However, I have many peer mentors who support and teach me in many areas of my life."
Her advice to young people who want to follow in her footsteps?  Surabhi says, "Don't be discouraged if you are the only one who looks like you or if others don't understand what you do. Find your support, so that when you are in a situation where you feel othered, you know you are not alone. Have the courage to forge new paths."
That's not where her professional path ends, though. Surabhi is also an Adjunct Assistant Professor at NYU's Robert F. Wagner Graduate School of Public Service. She tells us, "I teach management, leadership, and career development courses to propel graduate students as they progress in their career. I also run a small consultancy where I work with teams, so that they can work better together."
With such a multifaceted career, setting goals helps Surabhi stay on track. "I set my goals throughout the year and then share them with others. This helps keep me accountable when the day-to-day events make it harder to focus on the longer term goals. I also believe that sharing these goals out loud or writing them down contributes to us making our own luck."
That doesn't mean Surabhi is only focused on her professional life, though. When she's home, she says, "Outside of work I am a parent to an adventurous, curious little human and a partner to my better half. To feed my creativity I travel, explore food markets, dance in the kitchen, cook, and (most importantly) eat."