Roopa Unnikrishnan, Straight Shooter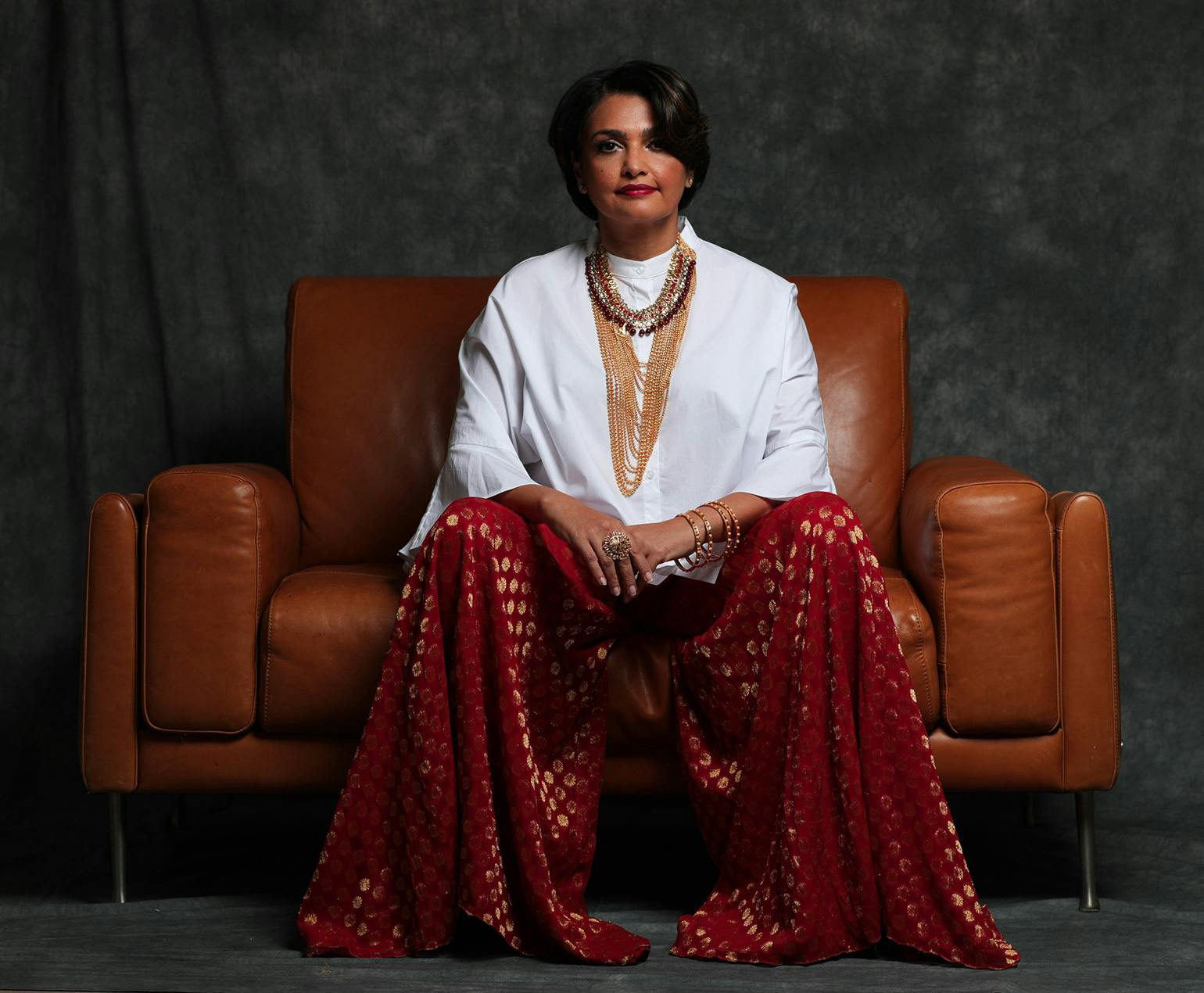 Roopa Unnikrishnan's lifetime of high achievement began with sport shooting. She excelled at the national level in India and the international level as well before earning a Rhodes scholarship and heading to Oxford to study economics and history, where she continued to shoot competitively and racked up even more trophies. Since then, her career has included consulting and offering strategic advice across several industries, with a focus on navigating change and transformation. Now vice president of strategy for the technology company Harman (a Samsung company), Unnikrishnan speaks about work, life, and big ideas.
Has your career so far surprised you?
I feel like any good strategist needs to be prepared to constantly assess emerging options and opportunities, as well as look forward to make some projections. The result can be slight shifts or a radical makeover of plans. You'd think the work has stayed within a broadly similar space around strategy . . . until you consider that between my jobs and consulting, I've now worked in pharma, health insurance, beauty, credit cards, asset management, journalism, outsourcing, high tech, and automotive, to name a few! So, no, my career hasn't tracked to my expectations—it's surpassed them in the breadth of opportunities and experiences. And I'm humbled and thankful for the opportunities I've had and the mentors who have made them possible.
What are some elements of a good, clear, long-term strategy?
Strategy needs to become a habit, not a one-time deal—my colleagues will probably tell you that conversations with my team and me are not always simple, but that they're always productive. If every conversation with your strategy partner has you thinking about trends, competitor moves, technology shifts, decisions/investment options, and some game theory, then you're doing great! . . . Good strategic plans are fluid, not rigid and unbending. They allow you to adapt to changes in the marketplace. Don't be afraid to change your plan as necessary.
What still surprises you about your work?
It's been a learning experience for me to see extremely humane folks be laser sharp in their actions, and extremely fact-based people who then have a hard time making people decisions. If I had to say what's the ongoing surprise, it's the people implications of strategy. I've learned to not be surprised by a colleague's or client's reactions once the theoretical discussions are done, when we need to start planning actions. 
And yes, sometimes the best answer when it comes to execution may have been the second-best on paper—that's OK, as long as we're headed in the right direction.
What's most rewarding about your work?
Innovation. In every company I've worked in, there have been people who have really wanted to think about how we can do better, more, different work—and truly serve our customers' current and future needs. The difference is the proportion of people who are wired that way, versus just doing what their job description says. I've been lucky to work with great clients and companies in the past. And now, I'm in a place where I have collaborators who are willing and able to think big thoughts and turn them into reality. That's the best thing I could hope for. My team is part of that equation—they tend to find ways to push boundaries with me, and that's just the best thing!