Tips for Lips and Eyes from Carmindy, Celeb Beauty Queen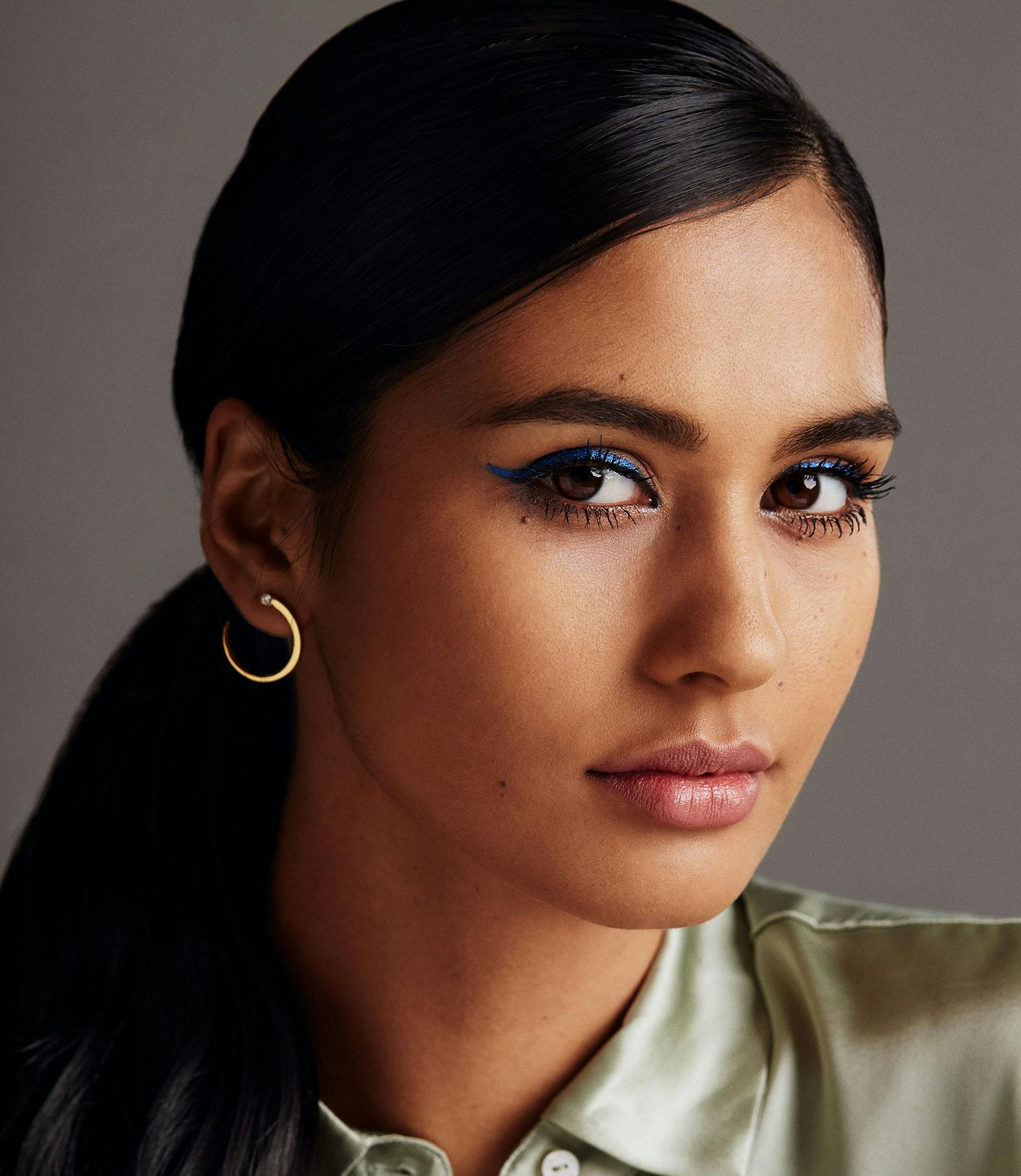 Carmindy has been a celebrity makeup guru for over 25 years, written four books, and been on the show What Not to Wear. She gave us the inside scoop on the latest for eyes and lips.

According to Carmindy, an iconic red lip suits everyone, preps you instantly for a night out, and can wake anyone up. "People are bored of black eyeliner ... jewel-toned eyeliner is a fun accessory but keep other makeup natural and bare." Universal colors are deep jewel tones like forest green, sapphire blue, brown, topaz, and amethyst.
To get the look, choose a color that is the opposite of your eye color. She says to avoid electric blue or green, as they won't work on everyone. Lastly, go for a pencil, wet powder, or liquid eyeliner.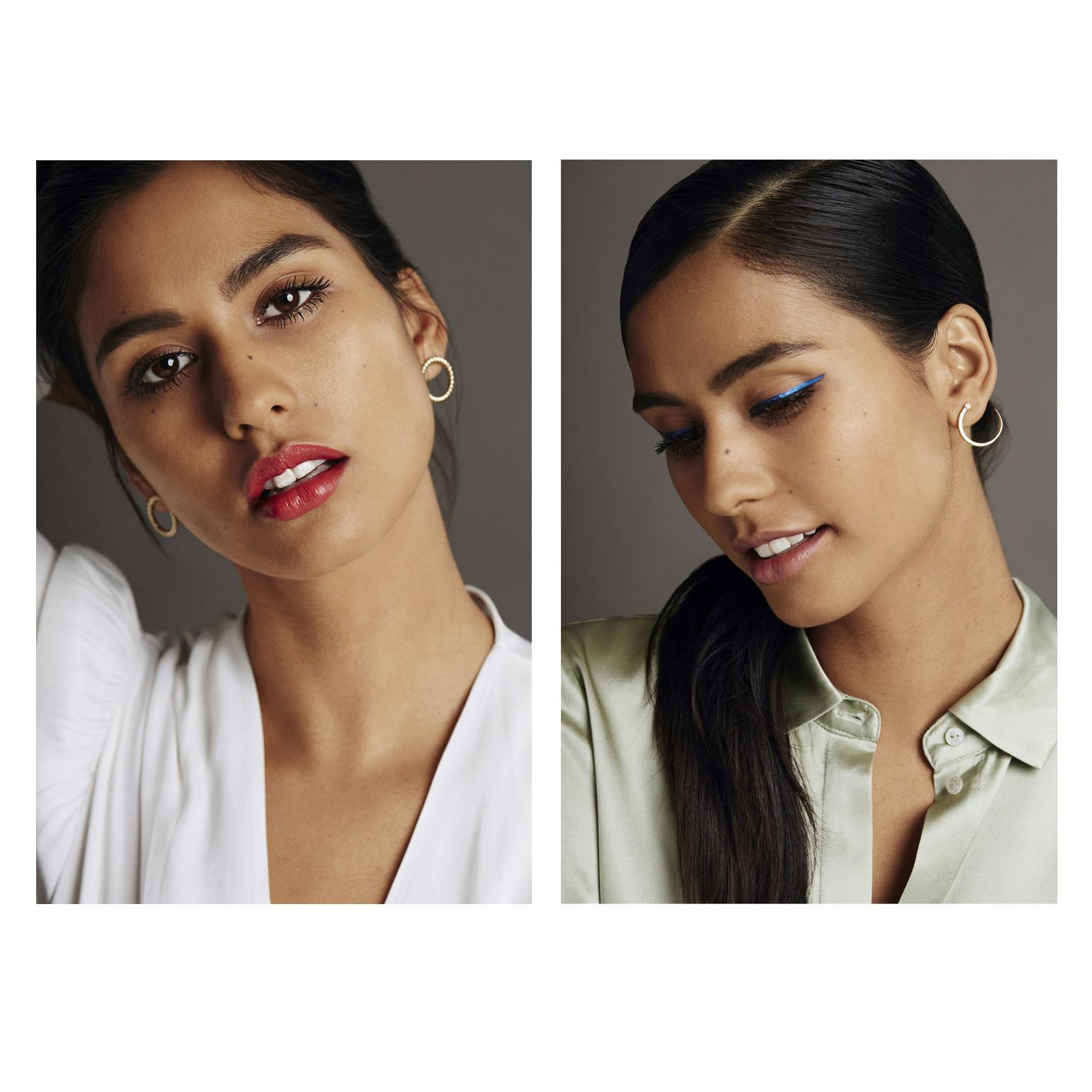 And for those of us who don't have Carmindy on speed dial, the best way to apply red lipstick is do yourself a favor and drop the lip liner and lipstick combo. You always want to apply it, then blot it with a tissue. Push around the outline with your finger so it is stained and more wearable.
---
Photographer: Andrew Day, Stylist: Danny Morales, Hair: Walton Nunez, Makeup: Carmindy, Creative Director: Khirma Eliazov