SEEMA SUMMIT Speaker: Nayantara Dutta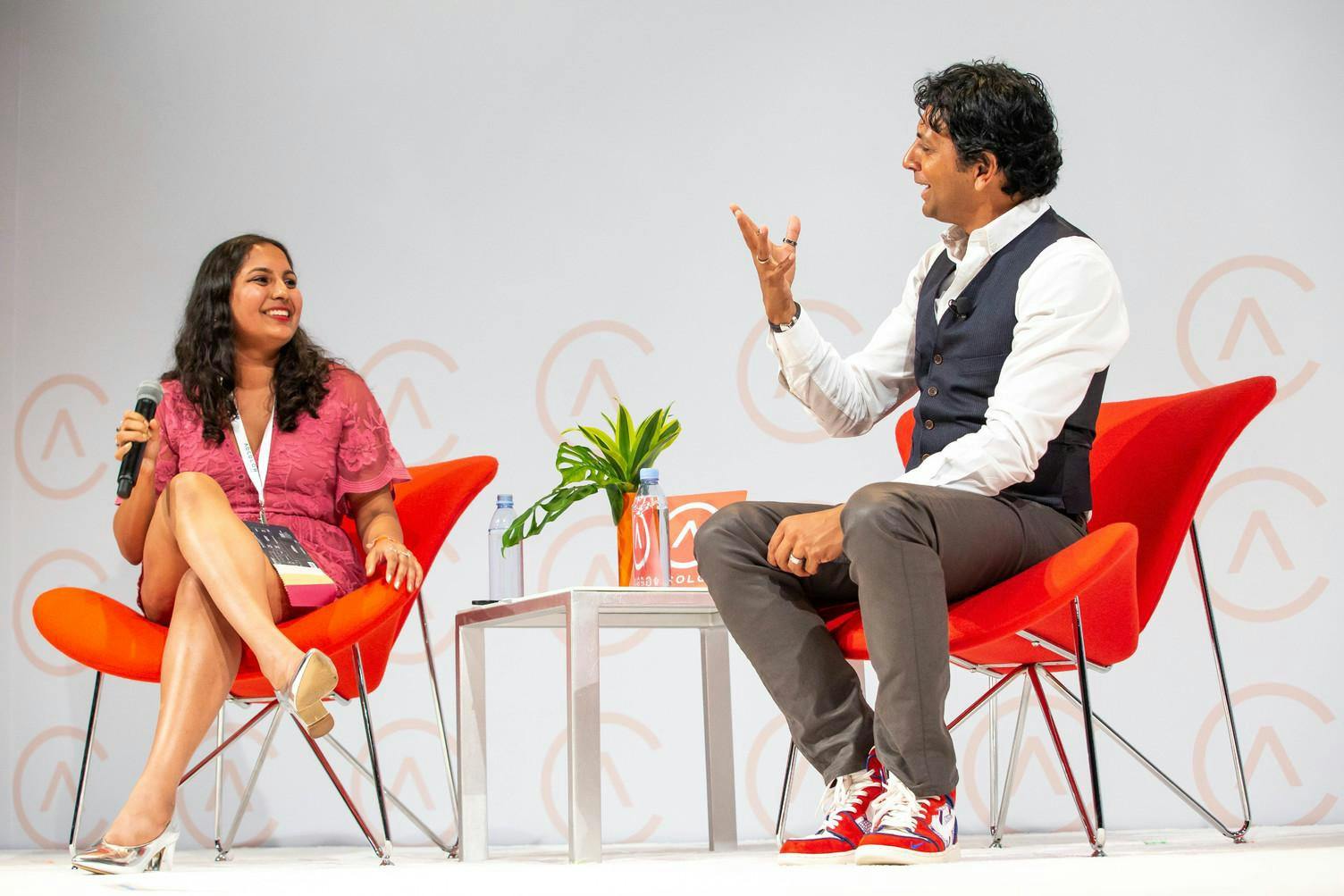 We are thrilled that Nayantara Dutta will be one of our speakers at the SEEMA SUMMIT, on Sunday March 8 in New York City. The event gives center stage to influential South Asian women for remarks and panel discussions of their professional and personal experiences. We also will announce exclusive findings from SEEMA about how cultural expectations impact the lives of South Asian women. 
Nayantara Dutta is a writer, strategist and third culture kid. Growing up around the world, she hopes to increase representation for people with intersectional identities. Since 2016, she's been developing the projectUnapologetically Muslim, a trend report and photo series which highlights the power and influence of Muslim women in the US, UK and Indonesia and how marketers can thoughtfully work with them. Currently, she's producing a photoshoot with Brown Girl Magazine spotlighting South Asian Muslim creative women who are shifting the narrative. She is also the founder ofDefining Desi, an event series centering South Asian voices through community conversations on identity, activism and allyship. For this work,Nayantarahas been recognized on The Drum's 50 Under 30 list and received a Campaign US Female Frontier award. In her free time, she enjoys learning new art forms and sings jazz. You can follow her @nayantaradutta.
Join us to hear from Nayantara and other speakers such as:
Aziz Ahmad, CEO of UTC Associates, Inc., and Co-FOunder Coders Trust
Ishveen Anand, Founder and CEO of OpenSponsorship
Rachana Bhide, Broadcaster and Founder of The Corner in the Court Project (Moderator)
Nilanjana Bhowmik, Founder and General Partner of Converge
Nayantara Dutta, Creator of Defining Desi
Dr. Anita Goel, Chairman and Scientific Director of Nanobiosym
Sadia Halim, Managing DIrector of BNP Paribas 
Rachna Hukmani, Founder and CEO of Whiskey Stories LLC
Viveka Hulyalkar, Co-Founder and CEO of Beam
Dr. Malvika Iyer, award-winning disability rights activist, motivational speaker
Sarina Jain, Founder of Masala Bhangra Workout
Raman Kapur, President of The Indus Entrepreneurs New Jersey Chapter
Surabhi Lal, Chief Impact Officer of Luminary
Hetal Parikh, President of Rangam Consultants, Inc.
Palak Patel, Chef and Food Network Personality
Smita Pillai, Chief Diversity and Inclusion Officer of Dow Jones
Dr. Amrit Ray, Global President of R&D and Medical at Pfizer
Raashi Rosenberger, Global Brand Strategy at Google
Trisha Sakhuja-Walia, Founder of Browngirl
Aneri Shah, Founder and CEO of Sightworthy
Deepti Sharma, Founder and CEO of FoodtoEat
Shwetha Shetty, Vice President, Corporate Strategy of SAP
Roopa Unnikrishnan, Vice President Strategy of Harman
Sweta Vikram, best-selling author, coach

The SEEMA Summit begins with Brunch and ends with networking as well as mingling among pop-up shops with cocktails.

9:30 AM Registration and Brunch
10:00 AM Welcome with Meditation
10:50 AM Keynote - Chef Palak Patel
11:15 AM Pane: Balancing it all in the corporate world
11:45 AM Panel: Beyond STEM - a discussion on Coronavirus
12:15 PM Panel: Leaders changing the world through entrepreneurship
1:00 PM Discussion breakouts
1:40 PM Pop-up shops, cocktails
  
Hurry.  Registration closes soon.  SIGN UP NOW