This weekend we celebrate summer's last hurrah! My favorite thing to do on Labor Day, after a day of service, is a cookout by the pool. Here are my top ten must haves for Labor Day Cookout:
A summer cocktail (I love a glass of Ruby Red Rose with Grapefruit topped off with LaMarca prosecco). Also try herbaceous Hardshore gin with just an ice cube, or have a White Sangria laced with Elderflower.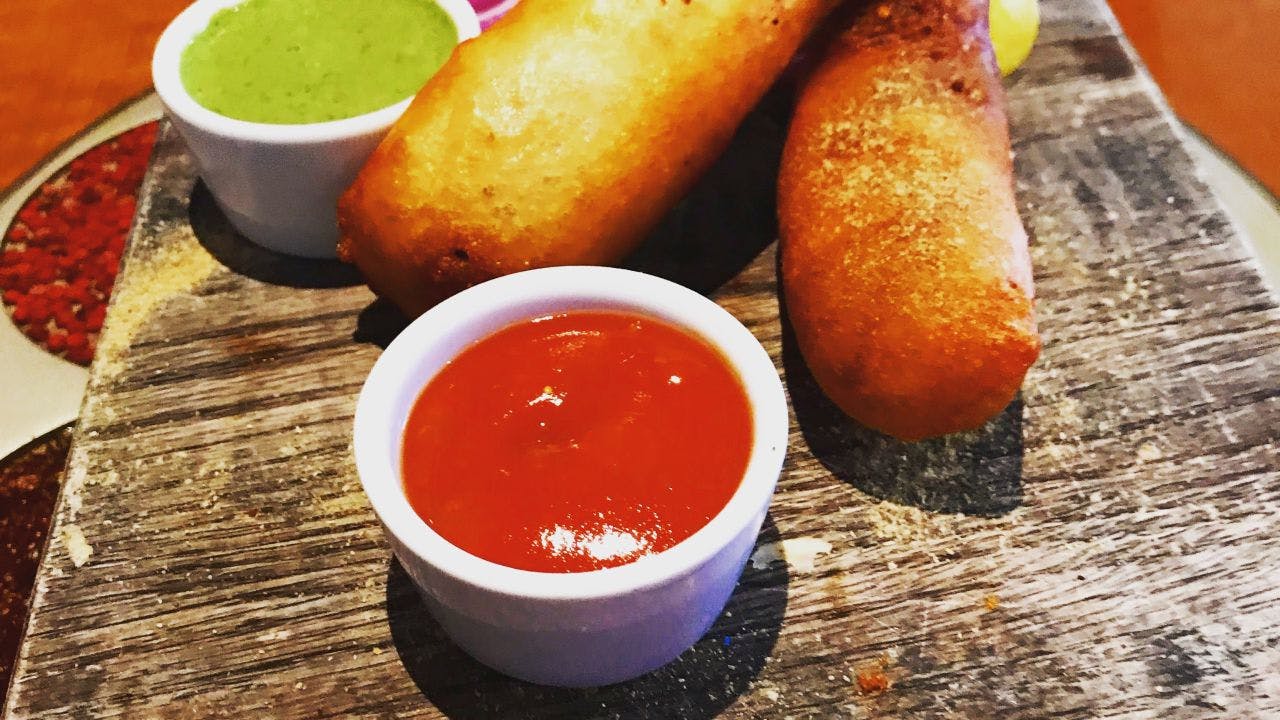 Something on a stick (check out Maneet Chauhan's dosa corn dog—to die for!). Or try paneer tikka on a stick—satay style–or our own recipe for delicious Kalmi Kabab; or simply throw corn on the cob on the grill—a delicious classic on its own, and awesome when rubbed with a Mumbai street-style mixture of salt, chili powder and lemon.
Something hot —spicy wings or grilled spicy long-hots, sprinkled with Himalayan sea salt and a squeeze of lemon, or some chili bhaji to put your mouth on fire. Try making something spicy and easy like our Edamame and Cilantro Kebabs.
Something cool to dip your chip into—guacamole or hummus are sure shots, but this year try a tzatziki with garlicky cucumber, dill and greek yogurt. Or try a new twist on guac with Fresh Mango and Burrata Guacamole, courtesy, Chef Vikas Seth, Chef and Culinary Director of Embassy Leisure in India.
Something to fill your bun: Burgers if you are a meatlover, or portabella (my personal favorite) if you are a vegetarian – you could also try grilling falafels. I also highly recommend (if you want to go in an Indian fusion direction) Isha Thakkar's delicious Zucchini Sabudana Burger.
Something that is 5 ingredients or less — a  quinoa or couscous salad with baby tomatoes, red onions, cucumbers, and cilantro. Simply add them together and toss in a simple balsamic or lemon and olive oil dressing.
Something with potatoes (pig out on carbs to make up for all that summer dieting:-). Parboil them, throw them on the grill and toss with olive oil, parsley, garlic powder, and paprika. Or try these Chinese Grilled Potatoes from the Omnivore's Cookbook.
Something fresh like a salad – I love to make a zucchini and asparagus crudi based on Giada De Laurentis' recipe (use up the last of the zucchini growing in the garden).
Something fruity like a dessert with fresh fruits or wedges of melonkeep it simple— try a fruit salad with a scoop of icecream!
Something decadent— like chocolate fondue,  the ever classic s'mores, or chocolate dipped marshmallows, followed by a glass of Banyul.