The Black Lives Matter movement represents an inflection point in the psyche of the world, and the South Asian community, like many others, has been reflecting, listening, and standing in solidarity with the Black community. Many have turned to art to express their feelings of support and sisterhood. Here we feature art by a few South Asian artists: Meera Agarwal (@meeraworldart), Dhiya Choudhry (@travellingchair), and Zoe Harveen Kaur (@ZHKDesigns) and by Jeff Sparr (@peacelove).
MEERA AGARWAL
Previously a high-tech PR professional in Silicon Valley, Rye, NY-based Meera Agarwal is pursuing a second career as an artist and art teacher. Meera's art is inspired by nature, memories of her native India, and her travels. She has been painting for three decades and primarily works in oil, acrylic, and mixed media to create her representational and abstract works. Meera conducts painting classes/workshops, and volunteers to teach painting to underserved children. Her work is routinely juried into prominent exhibits in Westchester, NY, and Fairfield, CT counties. Additionally, her paintings are showcased in home collections globally across the US, Canada, India, the U.K., and Australia. Meera holds a Bachelors in Management Studies from the Birla Institute of Technology & Science (BITS) in Pilani, India, and a Masters in Corporate & Public Communications from Seton Hall University in New Jersey. More of Meera Agarwal's work can be found at meeraworldart.com
DHIYA CHOUDARY
Dhiya Choudary is an Art Director by day, working in advertising, who moonlights as an artist and photographer. Originally from Chennai, she's currently making art in Brooklyn and aims to bring more representation of her South Asian upbringing and experience through her work. Dhiya's art can be found at dhiyachoudary.com
ZOE HARVEEN KAUR
Calgary-born artist and Instagram sensation Zoe Harveen Kaur is committed to learning about her own culture through art, research and social media engagement. Kaur, who has more than 30,000 followers, is evolving towards influencer status among those exploring and talking about South Asian cultures. After garnering attention for her work, she created ZHK Designs, where she sells prints of her art as well as wallets, stickers and other accessories that bare her artwork.
JEFF SPARR
Jeff Sparr is an artist and the Founder and CEO of PeaceLove. Jeff began painting at the suggestion of a friend after completing exposure response therapy. Despite having no formal training, Jeff found painting relieved the symptoms of his OCD and granted him a sense of control. It became a way for him to express himself.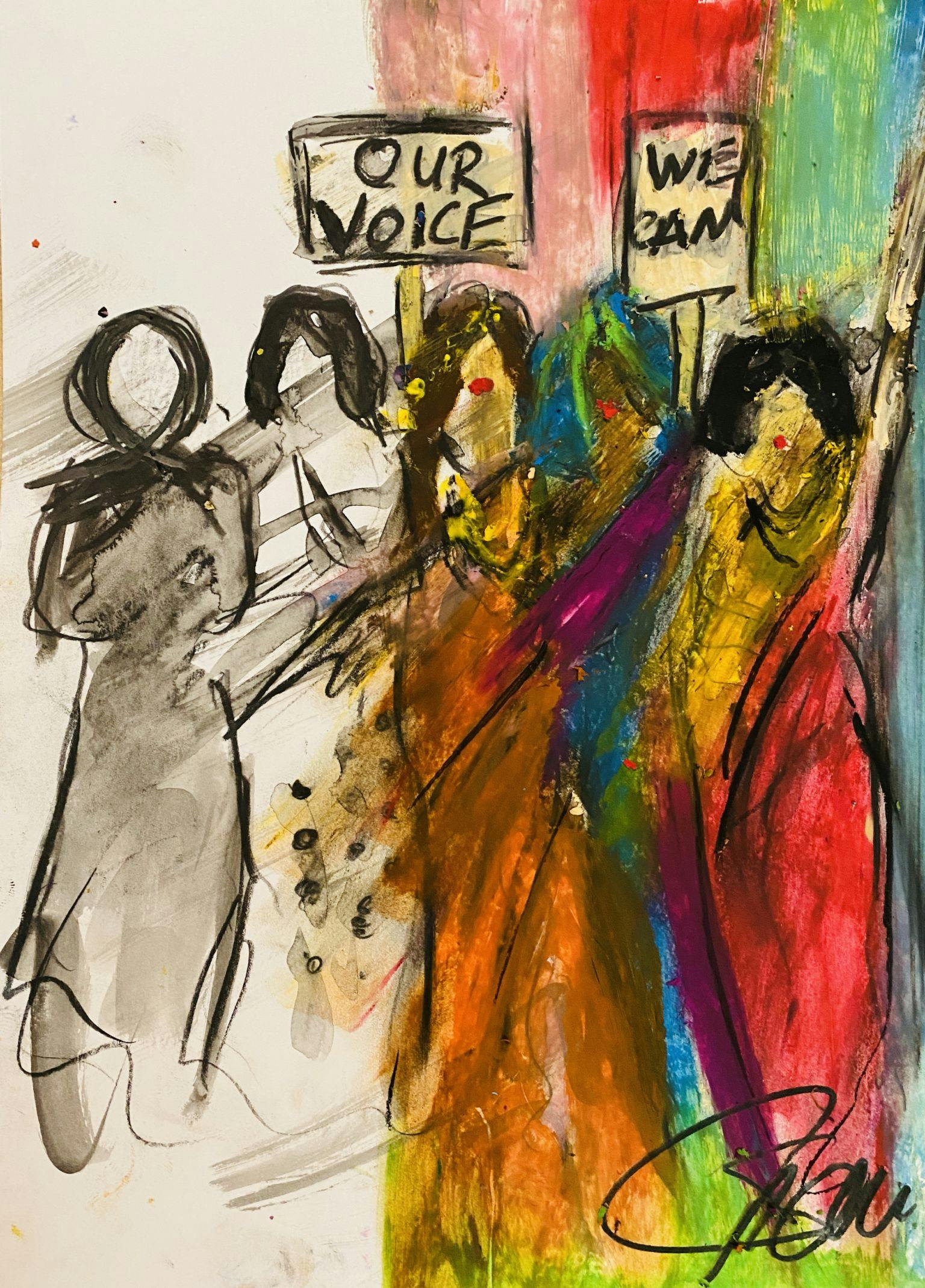 Enjoyed this read? You might like The South Asian Guide to Juneteenth: Now a National Holiday.