I was talking to a friend about how 2020 has brought to light the inequities in our world and made us all woke.
Don't get me wrong: the differences and gaps have always existed. Many of us have been doing pro-bono work and/or supporting non-profits for years now to help make the world a better place. It might not always be in big dollar amounts, but the contributions have been consistent. But 2020 was different. Whether we liked it or not, this year put us on "pause." A large majority was not always rushing, and we were forced to address both our inner demons as well as the ones in the outside world at a deeper level.
I have felt a rise in social consciousness in my personal and professional circles. Several of my friends have donated a big part of their 2020 earnings to causes and nonprofits that resonate with their ideologies. They have made it a point to send a percentage of their paycheck to food banks, organizations that fight for women's rights, #BlackLivesMatter and more on an ongoing basis. The only way out of this pandemic and dipping economy is if we support one another. No act of kindness is too small.
A week or two before Thanksgiving, I saw a commercial about food insecurity and food shortage among New Yorkers. People depending on food stamps had to stand in mile-long lines to get the basics. On one hand, the pandemic turned into a multi-ethnic culinary experience in many kitchens (social media posts will verify that gourmet bread-baking became a real thing); on the other hand, many kids did not have access to hot meals because their school was where they got lunch.
I knew we had to do more than what we usually do. My husband and I decided to do a three-day water fast before Thanksgiving. The idea was to not just donate to a food bank but also really understand on a human level what these inequities felt like. The money that we would have spent on acquiring three days' worth of locally sourced, organically grown groceries, we donated (with additional funds thrown in) to a local food bank.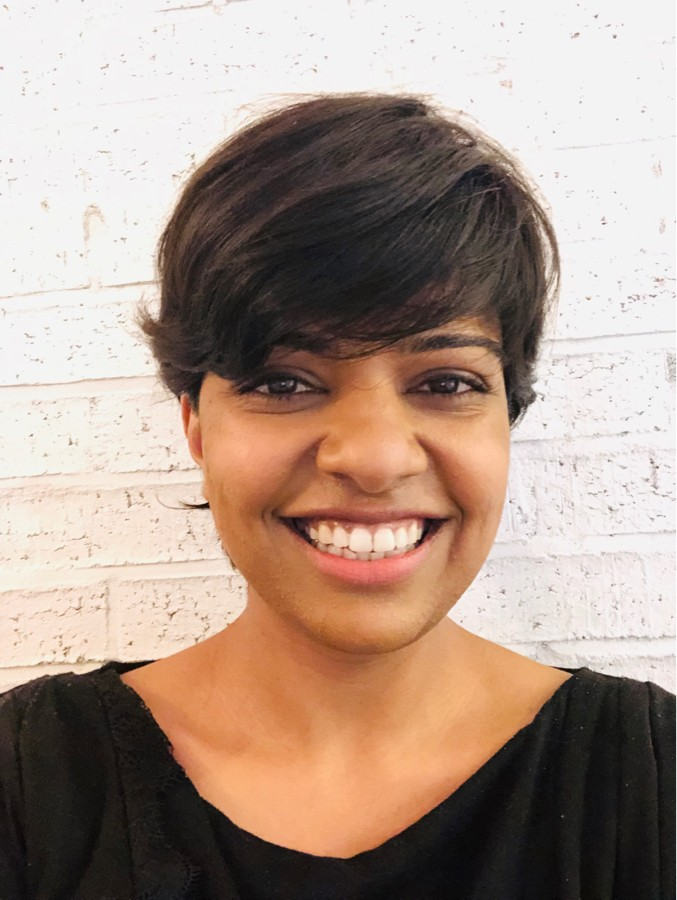 I spoke with Vidhi Data, founder of Lead With Impact, about how else one could spread kindness and compassion on both a personal and professional level. Data lives in New Jersey with her family and her company provides leadership coaching and advisory with a focus on mindsets, skills, and strategies needed by women and diverse groups to become high-impact leaders, innovators, and entrepreneurs, all on their terms.
I loved how Data has vowed to empower her community.
"As my lovely husband likes to remind our 10-year-old, often, that our purpose of receiving simple pleasures and luxuries in life is not just for self-consumption, but to help others through them," she said. "Even when we might feel like we don't have much to give, I am inspired this holiday season to ask often 'how can I help you or connect you with someone who can?' or as my business partner reminds me – to take a chance on someone unexpected and I know I might have just helped them have a fresh start with hope. Last but not least, I am looking forward to supporting my local businesses in this gift season as a way to help invigorate our communities that we rely upon so much for our well-being and safety."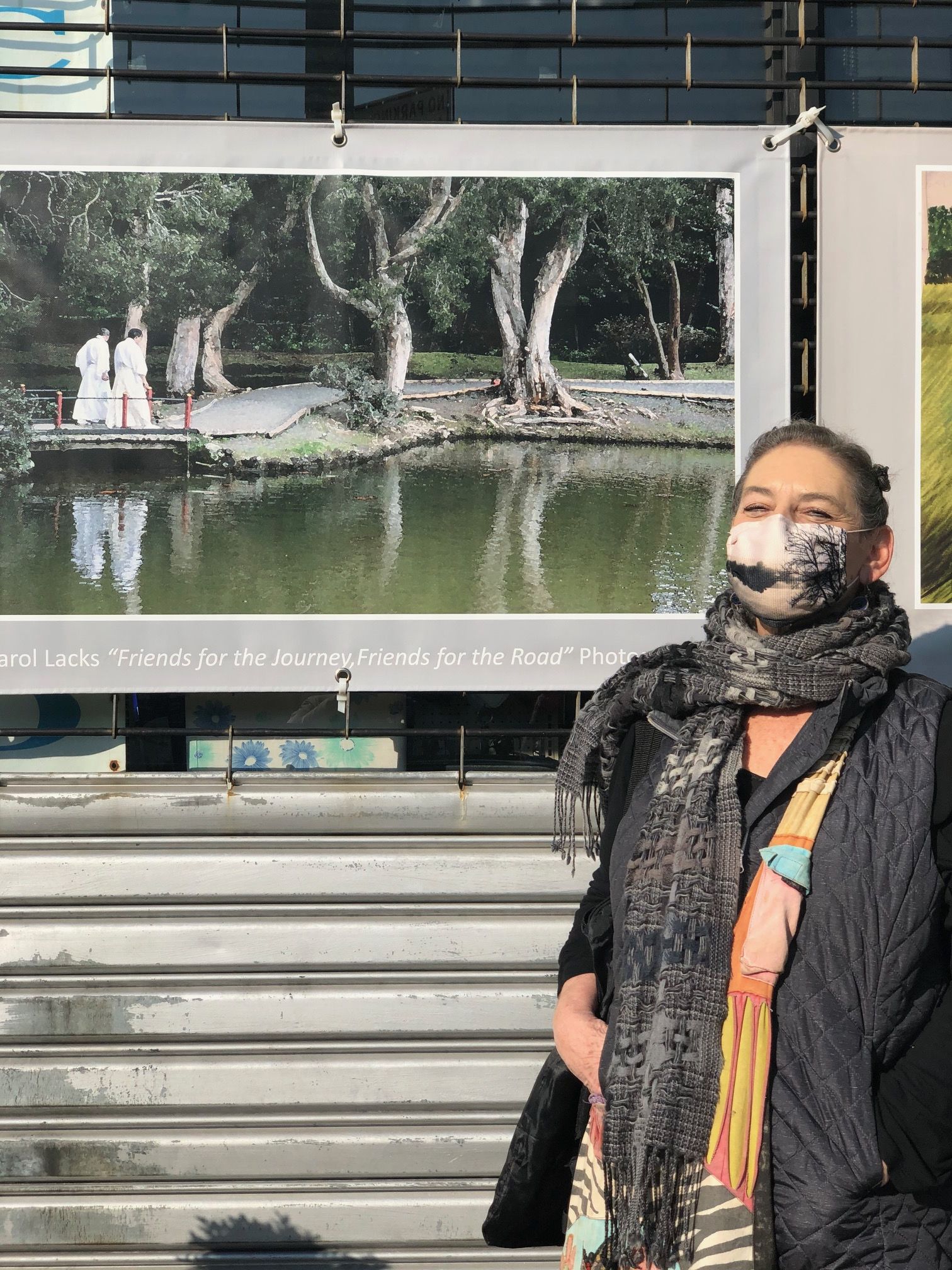 I once wrote and read a poem to end hunger for a fundraiser at New Homestead Home for Adults. The initiative was driven by Carol Lacks, a Queens resident. Lacks is much beloved in Kew Gardens. She brings people, events, and issues in an accessible space and is always trying to make the community a more compassionate and creative space.
"I am working on a few possibilities for the Kew Gardens community for December with a team," she says. With the pandemic, Carol and her team are also trying to spread cheer and compassion through Zoom events. Right from Kew Gardens Christmas Caroling, a group of community carolers, to redefining the holiday party in her coop (she is part of a group of three that typically plans the holiday party with lots of Italian food and desserts, socializing, a raffle and a small present for each child in attendance) to working on an initiative where local residents and community members can hang messages and decorations to cheer up others, Carol is the epitome of kindness.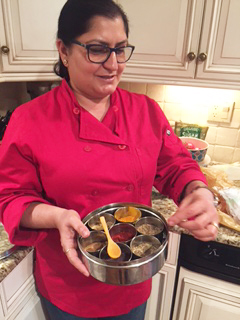 After watching a program on CBS about food shortage, entrepreneur and creative professional, Naina Lal and her husband decided to make a difference in the world by putting away $10 every week from both of their paychecks. Naina is the art director for WebMD and the founder of Kulinary Karma which was spurred by her passion for cooking. Lal cooks, tests, and posts recipes. She goes primarily for Indian vegetarian food, and she takes inspiration from different cuisines of the world. Naina also loves the cooking classes she runs. Food is close to her heart so the idea of people going hungry hit her hard.
"Every Monday we put the money in a specifically assigned box in the kitchen. Since this Monday will be our fourth week, we will go and donate along with some packaged food, at Center for Food Action in Mahwah," Lal told me earlier this month.
My point: If you have food on your table, roof over your head, a job that brings you money every two weeks…  Count your blessings and pay it forward. It's never too little. You don't have to be ridiculously wealthy to be generous. Every dollar matters. Every minute of your time is dedicated to helping others less fortunate than you count. Every act of kindness makes a difference. Do it today because "you cannot do a kindness too soon because you never know how soon it will be too late."